The Halloween Season may be a ways away, but that doesn't mean you can't get into the spooky spirit of things! If you're missing our favorite time of year just as much as we are, and enjoy getting lost in a good book, take a peek at these Halloween-themed books by Roni DaRonche to help give you your dose of Halloween time when you need it the most.
The Old Manor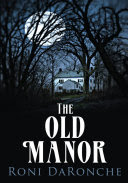 ISBN-13-9781434313942​

It was moving day. Rachel and her mother were packed in the car and on their way to Apple Cove. Her mother had just remarried and she was now going to be one of four children. She hated the thought of moving, starting a new school and meeting new friends. This was a huge adjustment. But, then she met McKenzie and Whitney. Little did she know that her life would take a great new turn. They decided that this Halloween was going to be the best as they had the chance to volunteer at The Old Manor. They had heard the stories about The Old Manor before, but were they true? The three of them had no idea that volunteering at The Old Manor would mean being entangled in the Manor itself. Will they set out to find the truth of The Old Manor? And will they make it out alive?
Gordy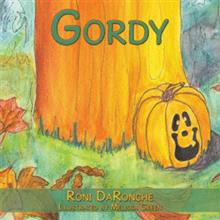 ISBN-13-9781438955063​

It's almost Halloween! And for Gordy, that means being the best pumpkin he can be. But, no one has told Gordy that he is the smallest pumpkin in the patch. Let's face it. Who is going to pick the smallest pumpkin in the patch? All the other pumpkins in the patch tease him and knock down his self esteem. Until one day he meets a new and unlikely friend, a crow. That gives him the courage to be the best he can be. Will Gordy find a home just in time for Halloween? You'll be surprised!
Keep an eye out as DaRonche will be releasing two new Halloween-themed books this year! 
Thunder Bugs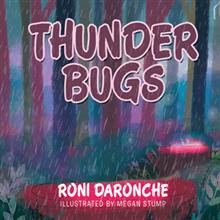 ISBN-978-152460-818-7
Summer rainstorms are the best! For Calla, that means sitting on the front porch with her daddy, watching the storms. But this summer is different as calla learns the truth about lightning and thunder storms. One day, she meets two unlikely thunder bugs, Magnolia and Otis. you will never look at thunderstorms the same.
To celebrate the release of her two new books, DaRonche will be doing several book giveaways via her Facebook page. Like and Follow to stay updated and enter for a chance to win a free book!
Photos by: Roni DaRonche
Comments
comments