I♥Halloween > Halloween Attractions > Must See Haunts > America's Best Halloween Attractions (2017 Edition)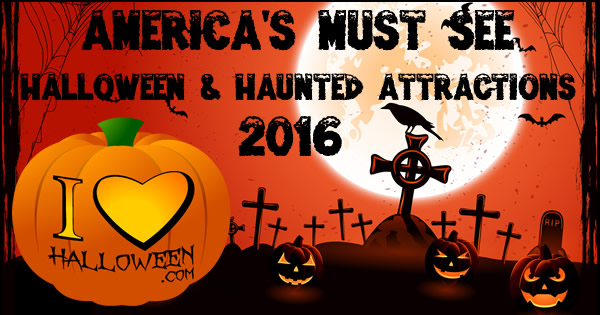 The Fall Season brings beautiful color-changing leaves and crisp air depending on where in the U.S. you reside, but no matter where you are, there's a ton of seasonal entertainment for those of all ages to enjoy. From Hayrides and Corn Mazes to Festivals and Apple Picking, the options are endless!
Then there's the spooky fun that comes along during the Halloween time, when thrill seekers embark on their haunting journey to find some of the best Haunted Houses, Spook Walks, Haunted Corn Mazes and more. So to make things easier for our visitors, we've put both Fall, family-friendly fun and Haunted Halloween fun in one place!
Americas Must See Halloween & Haunted Attractions
---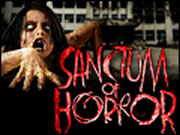 Featuring two haunted attractions at one great location, Sanctum of Horror sends thrill seekers on a journey through the twisted mind of Lenore, where they'll relive her violent past. Venture through the rooms of her childhood home, and witness the brutal murders of her family that took place there. Then there's the ancient graveyard and St. Charlotte Asylum, where the patients have taken over, experimenting on the doctors who once tried to help them. Want to escape? Your only way out is through Lenore's cell and into the basement where she would torture her victims!
---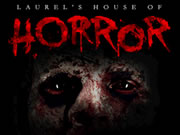 Located on Fairlawn Avenue in Laurel, Laurel's House of Horror features an array of Halloween Season fun for thrill seekers to take on. Journey through an abandoned movie theater infested with terrifying scenes from your favorite horror movies. In 2016, Laurel's House featured a new attraction, Georgetown Alley, along with the Industrial Warehouse, the Carnevil of Madness, and The Unknown – all located in four separately themed areas.
---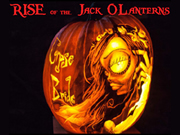 Bring the kiddies along and check out thousands of hand-carved illuminated jack o' lanterns that are creatively arranged along a scenic walking path! Perfect for those of all ages, this event is making its way to other locations across the US, including California, Massachusetts and New Jersey.
---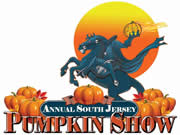 Enjoy this three-day festival that takes place each year and features an array of seasonal entertainment for those of all ages to enjoy. Attractions include pony rides, not-so-scary hayrides, a kid-friendly haunted barn, a costume contest, trick or treating, crafts, a pumpkin weigh off and more!
---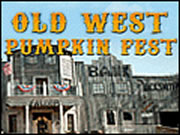 The Old West Pumpkin Fest at Rockin' R Ranch features fall fun for everyone. Enjoy unlimited hayrides, pony rides, a live costume character show, pumpkin picking, gem mining, face painting, 3D house, straw mountain, a large pumpkin slow and much, much more!
---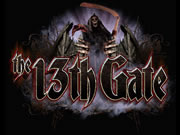 The 13th Gate of Baton Rouge offers 13 different themes, both indoor and outdoor, to satisfy your appetite for fright during the Halloween Season. Visitors will be welcomed by the 40,000 square foot haunted house where the creepiest of creatures are known to lurk. Known for its extreme realism, this haunted attraction is proud of their detailed sets and and is a well known spot that has been featured on USA Today, NBC News, The Discovery Channel, ABC News, The Travel Channel, ESPN and more!
---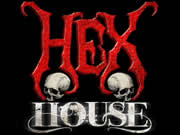 Tulsa's Hex House features two extreme haunted attractions at one location on West Skelly Drive. There's The Hex House and West Side Grim,an intense multi-element, walk-through attraction that is designed around a dark chapter in Tulsa's haunted past and is inspired by a true story that locals may have heard of. Be prepared as Hex House will completely take you out of your comfort zone!
---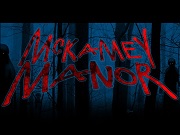 San Diego's McKamey Manor is not place for those who scare easy, as it is an attraction that requires audience participation! That's right, those who enter will become part of their very own Horror movie. This VIP, reservation-only event is for adults only, and is not recommended for those who aren't in good health. McKamey Manor offers a truly terrifying experience that puts a personal twist on things, while characters are allowed to come in contact with you!
---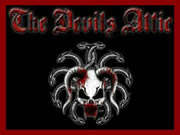 Located in Louisville, The Devil's Attic is where the Devil himself keeps evil souls, collecting more and more, filling the attic with creatures you can only dream of. This attraction is a collection of the true elements that make up many of the classic horror movies we all know and love. Will you be brave enough to enter the Attic?
---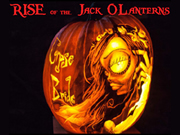 View thousands of creatively-crafted jack o' lanterns that were hand carved beautifully and illuminated along a walking path. This annual event is the perfect place for those of all ages to check out some great pumpkins, and also takes place in New York, New Jersey and Massachusetts.
---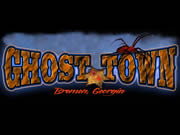 Rocky Branch Ghost Town is one of the few attractions in the country with the construction of an actual full scale Old West Town! Enjoy some scary-good fun, all while taking a trip back in time through the 19th Century to modern day!
---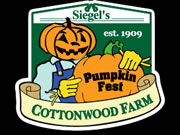 Visitors can enjoy over 30 seasonal attractions included in general admission pricing! With over 40 acres of fun, those of all ages can enjoy the all that Siegel's Cottonwood Farm has to offer. General Admission includes all attractions expect for Gem Mining, Climbing Wall, Scrape Yard Shootout, Sniper Zombie Paintball and Pony Rides.
---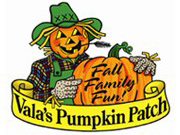 Vala's offers over 50 attractions at one great location, including an old-fashioned hayraack ride, barnyard adventure ride, a corn maze, storybook barn, spook shed, haunted farmhouse, haunted trail and graveyard, lost pumpkin mine, big slide ride, stalk cars, giant checkers and tic-tac-toe, sandbox tractor play, dress-a-scarecrow, corn wagon play area, graveyard golf and much more!
---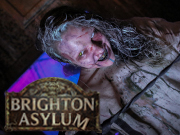 Called "The Scariest Place on Earth" by The Today Show and "The #1 Best Haunt in America for Millennials' by The Huffington Post, Brighton Asylum offers a detailed, truly interactive haunting experience for those who are brave enough to take on the challenge. Experience The Tunnel, Brighton Asylum and Brighton Asylum Escape, which features four escape rooms, including 1408 Escape, The Tomb, The Device and Bomb Squad, and Zombie Attack!
---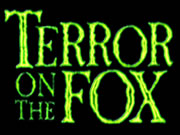 Green Bay's Terror on the Fox celebrated their 20th year of terror in 2016 and offers thrill seekers two terrifying attractions, including Laughterhouse, where the creepy clown survivors of a circus train that derailed long ago are said to reside and then there's The Deadhouse, where all of Wisconsin's demented souls, criminals and asylum patients live out their days. Will you be able to make it through both haunts? Or will you run screaming?
---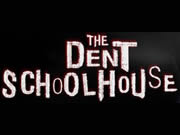 Unlike any other school, The Dent Schoolhouse in Cincinnati is home to a resident ghost named Charlie, who was once the school's janitor. Rumor has it that Charlie murdered a number of school children and now lingers the halls in spirit, terrorizing those who enter. Visitors can experience the schoolhouse in the dark or with the lights on, and will also be faced with the Queens City Slaughteryard, open weather permitting.
---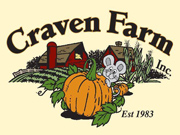 Craven Farm has been in operation for over 30 years and offers a ton of seasonal fun during the Fall Season. There's a 15-acre Corn Maze, a Kids Adventure Maze, 20-acre Pumpkin Patch, Human Foosball, Duck Races, Hay Ride to Minionville, Apple Slinger, Face Painting, Farm Animals, Storybook Pumpkin Scenes, Scarecrow Making and more!
---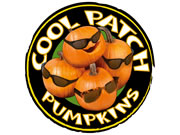 At Dixon's Cool Patch Pumpkins, visitors can find the perfect pumpkins in their 40-acre Pumpkin Patch, wander through the World Record Corn Maze, enjoy Hay Rides, the Fun Zone, Pedal Cars, delicious seasonal food and beverages and more!
---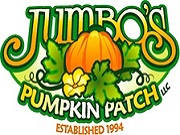 Take a journey through Jumbo's Pumpkin Patch to find the ideal pumpkins for you and your family. Along with tons of pumpkins, Jumbo's also features a corn maze, hayrides, pony rides, face painting, seasonal food and more. There's something for those of any age to enjoy during the Fall Season!
---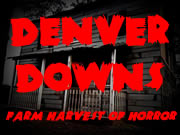 There's an endless amount of seasonal entertainment offered at Denver Downs, including family-friendly fun and spooky fun for those who are brave enough! There's The Harvest of Horror haunted attraction, the Dark Harvest Penitentiary, Bates Motel, Haunted Farm House and Haunted Trail for the thrill seekers to enjoy. And for those who are interested in family fun, there's a Corn Cannon, Tube Slide, Farm Animals, Duck Races, Horse Shoes, Corn Hole, Pig Races, a Children's Zip Line and so much more!
---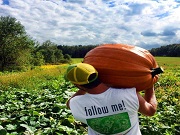 Take on a number of farm attractions at Coolspring, including a Corn Maze, Hay Ride, Pedal Tractor Racetrack, 40′ Mountain Slides, The Barnyard Board Game, an Indoor Jumping Pad, Cow Train, Gemstone Mining, Pumpkin Blasters, Horse and Pony Rides, a Mechanical Bull, plus delicious seasonal treats and beverages, along with a ton of other great activities for the family to enjoy.
---
Located at the Bayville Adventure Park, which transforms into a terrifying destination each Halloween Season, the Scream Park features five Haunted Attractions that are sure to get your heart racing. A Top 10 Rated Attraction six years in a row on LIHauntedHouses.com, the park becomes invaded by ghosts and ghouls and is made up of the Bloodworth Haunted Mansion, Uncle Needle's Fun House of Fear, Temple of Terror, Zombie Pirates and Evil in the Woods. Do you have what it takes to complete all five spine-tingling attractions?
---
There's a ton of Fall and Halloween fun offered at Devine's, including the Field of Horror during Halloween time and a Corn Maze, Pumpkin Patch, Hayrides, Duck Races, Corn Hopper and Tube Swings for the families to enjoy together. There's even Zip Line Racers and Cornstalk Wars Paintball!
---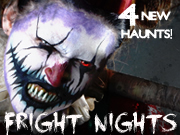 Located at the South Florida Fairgrounds in West Palm Beach, Fright Nights features four unique haunted attractions, eerie special effects, terrifying live actors and creepy monsters straight out of your worst nightmares. Attractions include the Sunnyville Schoolhouse, Doll Factory, The Void, Pestilence and two horror-themed escape rooms for those interested in taking on a scary-good challenge!
---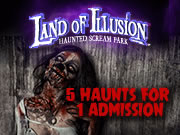 Land of Illusion Haunted Scream Park offers five unique attractions, including Temple of Terror, Voodoo Bayou Shanty, Middletown Haunted Trail, Killer Klowns and Dr. Psycho's Haunted Estate. Land of Illusion also offers a Zombie Sniper Patrol Hunt and a 40-foot free fall Demon's Drop with a separate ticket purchase.
---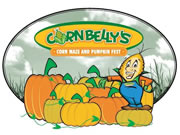 With more than 40 fall and haunted attractions, there's a ton of fun to be had at Cornbelly's! Enjoy the 12-acre Corn Maze, Grain Train Maze, Kiddie Maze and the Haunted Insanity Point Maze for those who are brave enough! There's also the Pumpkin Princess Playland, Pedal Karts, Pig and Duck Races, Chicken Show, Kiddie Corral, Cow Train, Jumbo Jumper, Hayrides and more!
---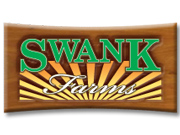 Get a dose of family friendly Fall fun at Swank Farms, along with Terror in the Corn to celebrate the Halloween Season! Daytime activities include Pedal Karts, Cow Train, Pumpkin Sling Shot, Corn Cannon, Sumo Wrestling, Gemstone & Fossil Mining, Giant Jumping Pillow and Kiddy Corral. Then when the sun goes down, thrill seekers can take on the dark and eerie cornfields!
---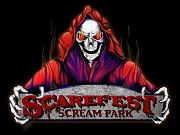 Scarefest Scream Park is located on 28 Mile Road in Lenox Township, right outside of Detroit. The park offers huge scares and four separate haunted attractions, including The Hayride of Doom Haunted Hayride, Castle of the Dead Haunted House, Carnival of the Dead Spook Walk and the Terror Maze Zone Haunted Maze. In 2016, they celebrated a decade of scary good fun with their Survive the Night Campout, a 13 hour, overnight camping experience where only the bravest made it through a night of sheer terror on the grounds of the Park.
---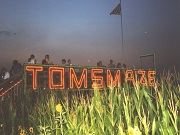 Tom's Maze features eight acres of cornfields and isn't your ordinary maze, as visitors must solve a puzzle in order to escape! There's twists and turns and you're bound to get lost more than once, but add a challenging puzzle to the mix and it's even harder to find your way out!
---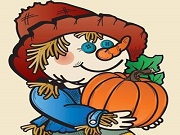 Situated on a farm that features 90 acres, A-mazing Acres is jam packed with seasonal fun and family entertainment. Explore the 20-acre corn maze that offers over 3.5 miles of paths, take a ride on the hayride that goes around the farm, check out the horses and pick your perfect pumpkin in the pumpkin patch!
---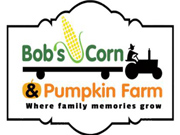 With over 40 acres, there's more than enough space for a ton of seasonal fun to take place! Families can enjoy a kids corn maze, rope maze, cow train, sand pit, corn crib, big slides, firepits, face painting, a 10-acre corn maze, delicious seasonal foods and beverages and much, much more!
Comments
comments